Big Blue Blocks on Main Street Sponsorship
The Big Blue Blocks Permanent Exhibit on Main Street will inspire Children to create their own world, design their own inventions, and learn about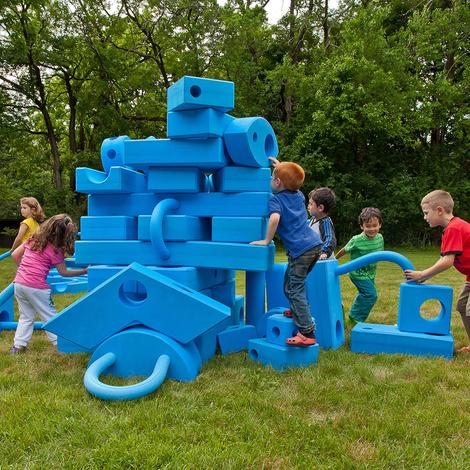 shapes and building principles. Because kids are boss at the Big Blue Blocks, play is child directed and open ended, encouraging self expression and creation through hands on play.
Blue Blocks Sponsorship:
$5,000 annually: 3 year sponsorship Term
 The Sponsor will name the exhibit, and have their name/logo displayed alongside the Exhibit.
The Chambers County Children's Museum will work to customize your Big Blue Blocks signage in a way that compliments your company's marketing goals. Customized signage will also be included in our Museum Map, and your company's logo will be included on the Museum website and social media accounts. Sponsors will also be invited to provide programming throughout the year to extend the educational impact of your industry for our Museum patrons.
For more information contact Melody Kraus, Executive Director: CLICK HERE TO EMAIL ~ 832.307.0290