Water Filling Station Sponsorship
After a fun run around Recess (our exterior play and exhibit area) our guests will undoubtedly need a stop at our Water Fountain and Filling Station! Bring hydration to the Chambers County Children's Museum (and show off your company's logo in a prominent space) by sponsoring the Water Filling Station today!
Water Filling Station Underwriter: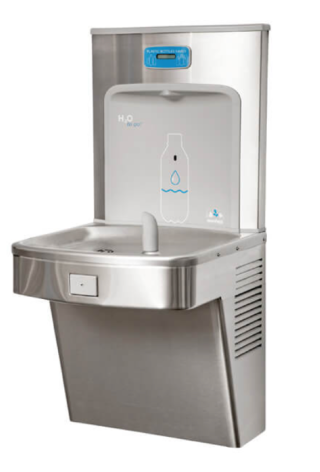 $5,000
The Underwriter have their name/logo displayed on/alongside the Exhibit.
The Chambers County Children's Museum will work to customize your Water Filling Station sponsorship signage in a way that compliments your company's marketing goals. Customized signage will also be included in our Museum Map, and your company's logo will be included on the Museum website and social media accounts. Underwriters will also be invited to provide programming throughout the year to extend the educational impact of your industry for our Museum patrons.
For more information contact Melody Kraus, Executive Director: CLICK HERE TO EMAIL ~ 832.307.0290