Scooter Station Sponsorship
"Currently, most pediatricians recommend that children get 60 minutes per day of physical activity…" Dr. Natalie D. Muth. This will be an easy prescription to fill as children wiggle their way into physical fitness at Scooter Station at Recess (our outside exhibit space)! Children will love racing one another on colorful scooter boards around our racing track, setting new personal records, and scooting their way into a nice afternoon nap (a definite parenting plus)!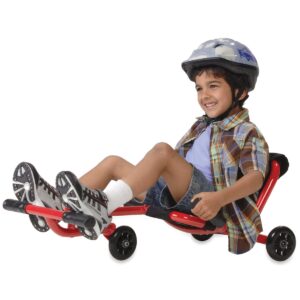 Scooter Station Underwriter:
$8,000
The Underwriter have their name/logo displayed alongside the Exhibit.
The Chambers County Children's Museum will work to customize your Scooter Station Exhibit and signage in a way that compliments your company's marketing goals. Customized signage will also be included in our Museum Map, and your company's logo will be included on the Museum website and social media accounts. Underwriters will also be invited to provide programming throughout the year to extend the educational impact of your industry for our Museum patrons.
For more information contact Melody Kraus, Executive Director: CLICK HERE TO EMAIL ~ 832.307.0290