Water Wall Exhibit at Recess
Children will delight in the Water Wall Exhibit experience where they can learn about the power and dynamics of water. The Water Exhibit will be a featured stop at Recess (our outside exhibit space) and will include a 20′ long wall of water complete with interactive (and customizable) waterfalls, slides, dams and water wheels. Children will be provided with plastic smocks, and the exhibit will include a dryer station for cleanup.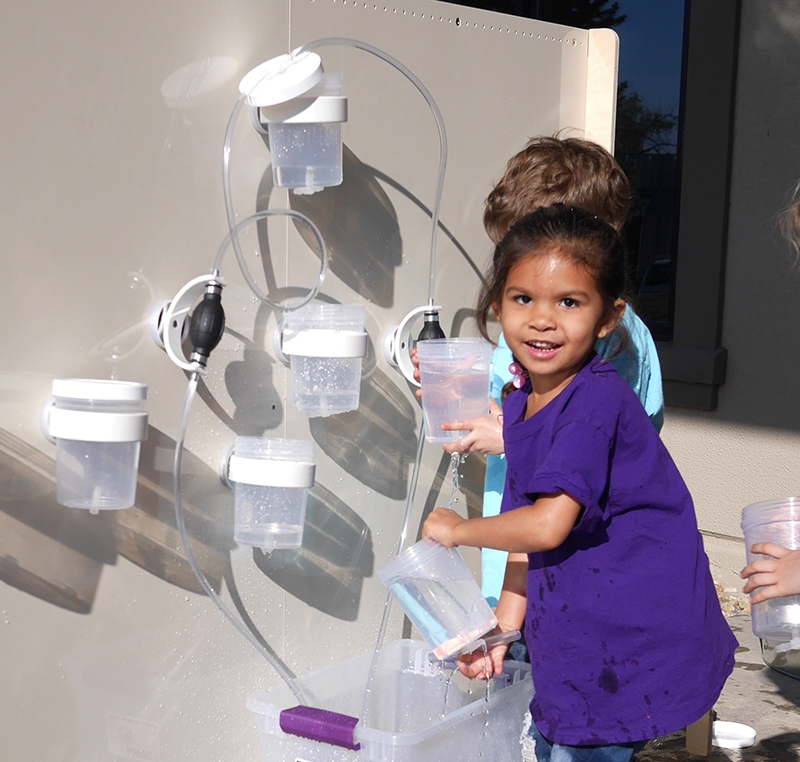 Water Wall Exhibit Sponsorship:
$10,000
The Chambers County Children's Museum will work to customize your Water Wall Exhibit signage in a way that compliments your company's marketing goals. Your company's logo will be included on the Museum website and social media accounts. Sponsors will also be invited to provide programming throughout the year to extend the educational impact of your industry for our Museum patrons.
For more information contact Melody Kraus, Executive Director: CLICK HERE TO EMAIL ~ 832.307.0290